Winter 2011: President's Message
Bobby Jones had an eloquent way of describing the golf swing that made sense to people. When asked what he felt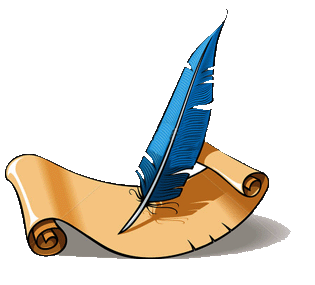 the key to the golf swing was, he said, "When a golfer has reached the top of the swing, it is the leisurely start down with the hands that provide for the gradual increase of speed, without disturbing the timing or balance of the swing."
As teaching professionals, we all know that most high handicappers, once at the top of their swings, h
ave a tendency to go after the ball like a night train. Of course, when this happens, the timing and balance of the swing that Jones refers to is certainly disturbed. In most cases, with this aggressive move starting down, the golfer's body moves forward of the ball prior to impact, which allows no time for the hands to turn over and square up the clubface. For many good athletes, this is the hardest part of the golf swing to learn – tempering the aggressiveness starting down at the ball. Of course, Jones used the best analogy of all in this regard: He referred to harness racing, where the horses are physically restrained to trotting only, as opposed to galloping.
So many USGTF members enjoy sharing their teaching knowledge and insights like the one above. In fact, this publication acts as ongoing education and is always filled with USGTF and WGTF members sharing their thoughts. At all of our certification courses, we let students know that becoming a competent golf teaching professional can require a lifetime of listening to others, accepting or rejecting ideas, and forming your own opinions. One thing we all have in common is an exceptional level of commitment and desire to pursue excellence in golf teaching. The USGTF offers numerous resources to help you achieve your fullest potential as both a teacher and a player. The federation provides education, training experiences, and tournaments to help you stay current in teaching techniques, learning theory, and your own playing skills – all of which enable you to provide the highest quality lessons possible.
The entire collection of USGTF educational materials that support our federation programs, like b
ooks, instructional DVDs, and even our current teaching technology, are all in a continuous state of development and revision, reflecting the USGTF's responsiveness to the ever-changing golf teaching industry.
The USGTF has evolved into a sophisticated and influential entity since its fledging beginnings in 1989. We took the golf teaching industry and made it a separate entity unto itself. This provided opportunity for thousands of people which never previously existed. We created the World Golf Teachers Federation in 1993 – the first and only worldwide organization of golf teaching professionals. Its structure is unique in that each member nation conducts its own national affairs, but also belongs to the larger worldwide family of professional teachers. Since then, our own federation has continued to set the tone for golf instruction in the United States.
Today the WGTF is composed of nearly 25,000 members who serve golfers through the advancement of golf instruction. And, one of the benefits of USGTF affiliation is that it provides numerous opportunities for professional growth and self-improvement. This experience takes place mostly in daily interactions with students, and of course, through discussions with others in our profession. As we all know, we are in the service business, and our main role as teaching professionals is to instill in others the satisfaction of learning and a love for the game.