Spring/Summer 2015 Member Profiles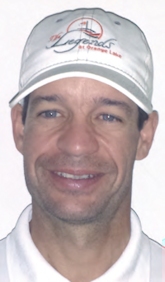 CARLOS MAYSONET
USGTF Member
Bayamon, Puerto Rico
USGTF member Carlos Maysonet from Bayamon, Puerto Rico, has made quite a mark in the golf world. Maysonet operates the Future Champions Golf Tour for kids ages 5-18 on the island nation, and is helping to develop some of Puerto Rico's next champions. Some of the better players have earned scholarships to U.S. colleges and universities. The website for the tour is www.FCGT.com. He also helps kids, including those with physical and mental challenges, to learn the game with Saturday clinics, which regularly draw 30-50 participants each week.
Prior to coming to the USGTF, Maysonet coached a myriad of sports for over 20 years, and for the past four years has focused on teaching and coaching golf.
Maysonet was recently certified by USGTF Master Golf Teaching Professional Andres Subira, who remarked, "Carlos is a dedicated teacher and teaches individual as well as group classes. I am very proud to have had the experience of certifying him as well as becoming good friends. He will be a great addition to the USGTF family."
---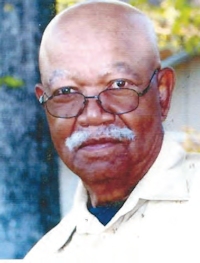 CHARLES LARRY HUNTER
USGTF Member
Ft. Washington, Maryland
Membership growth in the USGTF exploded with the start of the new millennium, but one of the "old guard" who has proudly maintained his membership since 1998 is Charles Larry Hunter from Fort Washington, Maryland. Hunter is known to all by his middle name, and has been a mainstay in the DC-area golf teaching scene for over two decades.
Hunter, 74, started playing golf at the age of 13 in his hometown of Mount Holly, North Carolina, a suburban community which is just northwest of Charlotte. He later joined the U.S. Navy, where he won two golf tournaments in the early 1960s. He also worked for the Washington Metropolitan Area Transit Authority (WMATA), driving a bus for 10 years and then the train for 23 more. All  this time, golf was not far from Hunter's heart.
He was giving lessons at a community college during the 1990s when someone said it would be a good idea to get licensed to teach, so he sought out the USGTF. Upon earning his certifi cation, he returned home and taught at several locations. He eventually found a home at the Fort Washington Driving Range, where he is the head teaching professional (website www.LarryHunterGolfInstructions.com).
Hunter's time with the WMATA was valuable. "We were told to be nice to everyone," said Hunter, and it's a lesson that has paid dividends as a golf teacher. When it comes to golf, he said that through teaching he has learned how to talk to and cultivate students. He also runs specialized programs for women, kids, seniors, and left-handers – the latter an underserved market.
Hunter estimates he has taught almost 4,000 people since he began his teaching career. He starts out with new students by explaining what each golf club does, and then moves onto the short game before progressing to the full swing. He is still a fi ne player, shooting in the 70s when he has the time to play.
It says in his teaching brochure, "He feels that he will continue to be successful for the following reasons: His personal love for the game, his honesty with clients, his strong determination to assist
and develop anyone with the desire to hit a golf ball, and most of all, his USGTF certifi cation." Larry Hunter shows no signs of slowing down, and with a fi rm grasp on what it takes to be  successful, he is sure to be active in the teaching industry as long as he wishes.