WGTF Member News
USGTF-NORDIC JOINS WGTF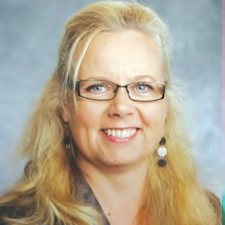 Scandinavia will now be represented in the World Golf Teachers Federation with the inclusion of USGTF-Nordic, based in Finland. Karin Lampinen recently attended the USGTF certification class held in Fort Pierce, Florida, and will head up the new organization. Plans call for the first USGTF-Nordic certification class to be conducted this summer in Finland. The WGTF family would like to welcome USGTF-Nordic to our family of golf teaching nations.
---
COSTA RICA GOLF TEACHERS FEDERATION JOINS WGTF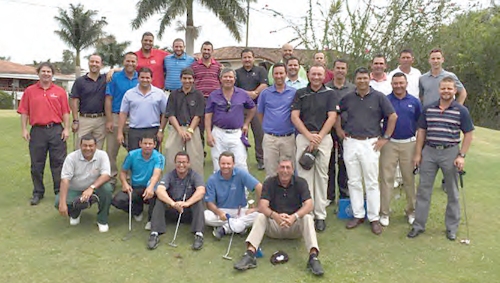 WGTF director Thomas T Wartelle and USGTF national course director Mark Harman conducted the first certification class held in Costa Rica February 7-9 at Cariari  Country Club in San Jose. Twenty-four participants took part, including two who were already USGTF Certified Golf Teaching Professionals and were upgraded to Master Golf Teaching  professionals. Alejandro Duque will be the new president of the Costa Rica Golf Teachers Federation. "It was a pleasure to conduct the first certification class in Costa Rica," said Harman. "All of the participants were attentive and knowledgeable. I would like to thank Alejandro for having Thomas and myself down there, and it would be a pleasure to return some day."
---
NEWS FROM USGTF-JAPAN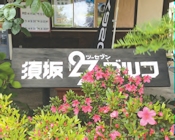 USGTF-Japan will be conducting a training session for all members this summer at Susaka Twenty Seven Golf in Nagano. Several important topics of learning will be presented. The schedule is as follows:
July 22: D-plane theory. This involves the new understanding and application of the ball-flight laws and the new technologies and innovations important for teaching professionals.
July 23: Skills learning system for juniors and beginners.
July 24: Friendship round of golf at Shinano Golf Club.
---
BRANDON LEE APPOINTED NEW USGTF-KOREA PRESIDENT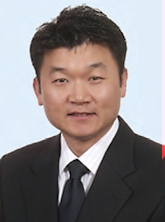 Longtime USGTF Master Teaching Professional Brandon Lee has been appointed the new president of USGTF-Korea. Lee, who resides in Tustin, California, has conducted USGTF certification  courses in the Korean language here in the United States for the past five years. Lee is a Korean native who will be residing in Korea for six months of the year. He replaces Sammy Oh of Millbrae, California, who initiated USGTF-Korea in 1995.
The USGTF was the very first golf teaching entity to establish itself in the country of South Korea and has certified over 9,000 members since its inception. It has had a profound effect on the  history of golf instruction and the current level of successful individuals on both the LPGA and PGA Tours. According to USGTF president Geoff Bryant, "Brandon has proven himself as a hardworking, innovative, and passionate USGTF examiner. He currently holds the position of vice president of international development with the WGTF and we wish him much success in
his new capacity as USGTF-Korea president."
---
TOP 100 TEACHERS FOR 2016-2017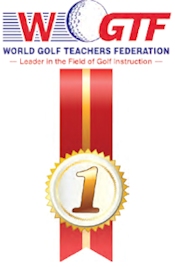 Nominations are now being accepted for the WGTF Top 100 Teachers list for 2016-17 for those not on the current list (those on the current list will automatically be considered). WGTF Top 100 teachers are chosen for their accomplishments, ability, teaching experience, and contributions to the game. Although all WGTF members are eligible, consideration will be given in the order of Master Golf Teaching Professional, Certified Golf Teaching Professional, and Associate member. Nominations are to be made by current WGTF members in good standing, and self-nominations  are accepted.
The deadline is Friday, October 9, 2015, at the USGTF National Office, 1295 S.E. Port St. Lucie Blvd., Port St. Lucie, FL 34952.
Nominations may also be made through e-mail at info@usgtf.com.