Winter 2009: President's Message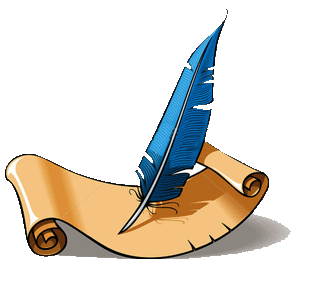 It is said that nothing is more inspirational than an idea whose time has come. This was certainly the case in 1989 when we created the United States Golf Teachers Federation. We realized that teaching the game of golf needed to be a specialized industry in and of itself, and in doing so we took the profession to a whole new level. Now, 20 years later and with 18,000 members worldwide, every golfing nation trains and certifies their own golf teaching professionals. And, all of these nations are proud members of the World Golf Teachers Federation.
One of our original supporters was Ely Callaway, founder of the Callaway Golf Company. I met with him in 1990 at Callaway headquarters in Carlsbad, California. When informed of the USGTF, his comment to me was, "What a tremendous idea – the PGA certainly needs some competition, what can I do to help you grow?" Of course, Ely understood the golf industry, the value of innovation, and the benefits derived from a cross-fertilization of ideas and culture. And, we have certainly appreciated Callaway Golf's support over all these years, as well as our current affiliation with all the major golf manufacturers and other industry partners.
By the way, we had an opportunity to repay Ely, so to speak, when Reed Mackenzie, from the USGA's executive committee, contacted us asking that we not allow use of Callaway Golf's new product, the ERC II driver, at the then-upcoming 2001 World Golf Teachers Cup. We faxed this letter to Ely, which prompted a 90-minute debate between Ely and David Fay, USGA executive director, on the Golf Channel. Needless to say, we permitted use of the ERC II driver.
I feel we have a duty to continue to push the boundaries of golf career development. With this being said, how would a teaching professional proceed if he or she wanted to enter the management sector of the golf industry? Enter the United States Golf Managers Association. As a natural evolution, we will now be conducting certification courses for club professionals, golf club managers, and golf resort managers. These courses will be held at Club Med Resort in Port St. Lucie, Florida, every month during the year. We have identified 18 topics to be taught that are pertinent to these subjects, and have gathered a combination of educators that are specialists in all of these fields, including those with Ph.D.'s and Master's degrees, as well as dynamic and inspirational speakers with streetwise common sense and years of experience within the industry. These courses will take place within a six-day period, along with continual education from our publications and educational DVDs. For more information, please log on to www.UnitedStatesGolfManagersAssociation.com.
So now, just as in the golf teaching profession, individuals wanting to enter into the golf management sector have a choice. They can study for years and years about golf course management as well as pay outrageous annual membership fees…or they can manage! In my opinion, current golf management education, which consists of four-to-six years of apprenticeship and college courses that last forever, seems to deliberately shroud itself in complexity. Far too many young individuals with high aspirations unfortunately drop out of these outmoded programs after spending years of their time and money on confusing and frustrating education.
Richard Branson, the famous British entrepreneur, in his new book Business Stripped Bare, also questions why training programs and university education can't be finished more quickly. He feels that education has not kept pace with technology, especially with the advent of Google's powerful search engine, which has organized the world's information and made it universally useful and accessible.
I hope you enjoy this publication. Recently, there has been great input from members throughout the world, which certainly helps to make this publication a great platform for continuing education.