What's Logical May Not Always Be Practical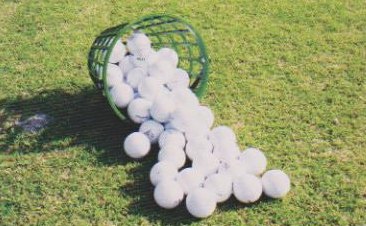 The golf industry as a whole owes a great deal to the golf teaching professional. I say this because it is the golf teaching professional who has the unique opportunity to influence the golfer's ultimate future in the game. We are the ones who can turn frowns into smiles, mend fragile egos, and inject our clients with a passion for the game that can last a lifetime.
That being said, perhaps we should lobby the industry for an annual "Golf Teaching Professional Appreciation Day!" How about every Monday after the US Open? It would be great publicity, good for business, and add to the growth of the game. Any volunteers? E-mail your thoughts and ideas…please don't be shy.
Anyway, the first series of lessons are especially important to the brand new beginner. Logic tells many of us to start with our students from the beginning by introducing putting, then chipping, pitching, and then of course, the full swing. It's a natural progression – crawl before you learn to walk, and walk before learning to run. It's a logical approach with one exception – I don't believe it's what people really want. It's my opinion that golfers want to "smack that ball" right from square one. Heck, why not accommodate them!
At the USGTF national training site, in Port St. Lucie, Florida, I'll take a beginning golfer, and prior to teaching the grip, stance, etc., I'll tee up a ball and say something to the effect of, "Ok, let me see you hit one for me." The student takes their own natural grip, stance and swing, and in most cases will inevitably miss the ball. We try this a few times and guess what? I've got that golfer belly laughing! Something else —they're having fun, they've lost their anxieties, I'm their new best friend, and learning can now take place. In other words, I've found that I can get people laughing sooner by giving them what they want, that is, learning the full swing, as opposed to teaching the intricate details of the putting stroke and risk boring them to death.
Furthermore, I have found that when it comes to teaching the pitch shot, by explaining that it is a smaller version of the golf swing, this makes sense to them because they are somewhat familiar with the full swing. Likewise, by explaining that the chip shot is initiated similarly to that of the takeaway in a full swing (in one piece), they can also relate to that same feeling. And of course, putting can be explained by the many similarities to that of chipping. So in effect, I am actually working backward from the traditional, logical sequence. From my experience however, this manner of teaching works much better, is easier to learn, more fun for the student, and as a result, a lot more fun for the teacher.
The great thing about the golf teaching profession is that it gives all of us many opportunities to think out of the box. To teach strictly by the book, dooms any golf teaching professional to mediocrity. By definition the USGTF invites and encourages creative interpretations of teaching by our members. Perhaps you may have a thought or two on this particular subject that you would like to share with our members by e-mailing our national office. We will print your responses in our next publication.