USGTF Hall of Fame is Organization's Top Honor
There is no greater honor in sports than to be inducted into a hall of fame. The USGTF Hall of Fame was established in 2004 to recognize individuals whose commitment to the game, achievements, and service to the USGTF were at a level  deemed worthy of recognition.
The first class was named in 2004, and in recent years several more USGTF members have been added to the ranks. The USGTF Hall of Fame induction ceremony is held during the closing banquet of the United States Golf Teachers Cup, although not necessarily on an annual basis. Following are the members of the USGTF Hall of Fame, in alphabetical order: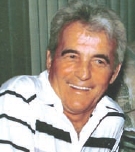 BABE BELLAGAMBA, KISSIMMEE, FLORIDA (Posthumous)
The late Babe Bellagamba was one-of-a-kind, a true innovator when it came to teaching aids. You know that large PVC swing circle you see on many ranges all across the country? That was Babe's invention. He also taught quite a few tour pros in his 15 years as the head teaching professional at the Kissimmee Golf Club in Kissimmee, Florida, including Mike Brisky and Damon Green, who now caddies for Zach Johnson. Babe always had a smile on his face and obviously loved what he was doing.

ANTHONY BENNY, TRINIDAD & TOBAGO
Anthony Benny is the teaching professional at the famed St. Andrews Golf Club in Moka, Maraval, Trinidad. His main focus is juniors, and he has trained several who have represented the Trinidad & Tobago national team. Anthony was  instrumental in getting the USGTF to play a prominent role in Trinidad, and is a frequent competitor in the United States Golf Teachers Cup. In 2009, he captured the Super Seniors division of the US Cup.

KEN BUTLER, BRADENTON , FLORIDA
Ken originally hails from Scotland, the home of golf, and there is certainly no mistaking his Scottish brogue. He served as an examiner in the early days of the USGTF, helping to build the organization into the entity that it is today. Not one to be overly concerned with swing mechanics, Ken's effective approach with his students has them hitting various shots in a creative manner, rather than strictly adhering to doing things in a certain way.

RICKY CAMPBELL, TRINIDAD & TOBAGO
Ricky serves as the head teacher for golf in Tobago, responsible for teaching S.N.A.G. to students in 11 schools and also to those juniors already playing. Previously, Ricky was named as the Official Golf Ambassador by the Trinidad & Tobago Golf Association and the Ministry of Sport. Many USGTF members may be familiar with Ricky from his many years as a participant in both the United States and World Cup events.

MARTY DELOHERY, POMPANO BEACH, FLORIDA
Marty served as an examiner with the USGTF for a number of years, beginning in the early 1990s. Known for a winning personality, Marty is also one of the most knowledgeable teachers that can be found nationwide.

LESLIE DUKE, NAPLES, FLORIDA
Leslie worked very hard to become a great teacher and USGTF examiner, and those efforts named him to Golf Magazine's top teacher list nationwide in 2007. He was mentored under both Dr. Jim Suttie, a renowned teacher, and the late Julius Richardson, also a member of the USGTF Hall of Fame.

RICHARD "DICK" EATON, SALAMANCA, NEW YORK (Posthumous)
Dick served as the longtime head professional at Holiday Valley Golf Club in Ellicottville, New York. Dick had a great personality, putting everyone he met immediately at ease. Those who had the pleasure of conversing with him often remarked how Dick made them feel like they were his best friend. Before losing his brave battle with cancer, Dick established the Global Cancer Research Foundation, and asked the USGTF to perpetuate the concept, which it happily does to this day.

JIMMY GARVIN, UPPER MARLBORO, MARYLAND
Jimmy grew up in poverty in Immokalee, Florida, and rose to become a great friend to junior golfers through his Jimmy Garvin Legacy Foundation. Garvin is also a member of the African-American Golf Hall of Fame.

MARK HARMAN, RIDGELAND, SOUTH CAROLINA
Mark has been with the USGTF since 1991 and has authored a number of articles for Golf Teaching Pro over the years, as well as being a contributing member of the USGTF's Technical Committee. Mark is also a five-time United States Golf  Teachers Cup champion and a two-time individual winner of the World Golf Teachers Cup.

MIKE LEVINE, PORT ST. LUCIE, FLORIDA
Mike has overcome many obstacles in his life, including a plane crash and brain surgery, to forge a career as one of the USGTF's most respected gentlemen. His overall intelligence and knowledge, combined with one of the most humble personas a person could have, makes Mike a longtime favorite mentor to many USGTF members nationwide.

JIM PEREZ, FRESNO, CALIFORNIA
There may be no bigger personality in the USGTF than Jim. An energetic gogetter, Jim has established himself as one of the premier teaching professionals, not only in central California, but also in the WGTF. He has authored several books and hosted his own golf talk show on ESPN radio, and is a successful high school coach. Jim regularly plays in the US and World Golf Teachers Cups. Jim is the 2008 United States Golf Teachers Cup Senior champion.

MIKE PEREZ, LAKE VILLA, ILLINOIS
Mike was named the 2008 USGTF Professional of the Year, and teaches at Renwood Golf Course in Round Lake Beach, Illinois, specializing in juniors. Mike overcame great odds to get where he is today, having survived as a political prisoner
in Fidel Castro's regime in Cuba. He also donates his time in teaching for various high schools, Boy Scouts and Girl Scouts, the YMCA, and the First Tee Program.

JULIUS RICHARDSON, CHICAGO, ILLINOIS (Posthumous)
Julius truly had one remarkable life. A champion golfer in the military, Julius came to teaching later in life. He was named the USGTF Teacher of the 20th Century, and remains the only African-American ever selected for Golf Magazine's prestigious Top 100 Teachers list. Julius also appeared on Golf Channel and authored the book Better Golf: A Skill Building Approach.

ROBERT "ROCK" ROBINSON, MONROEVILLE, PENNSYLVANIA
Rock is the president of the West Penn Minority Junior Golf Association, Inc., and is the author of the book, From the Ghetto to the Green. He has also mentored three golfers who later became USGTF members. In 2008, Rock was inducted into the National Black Golf Hall of Fame, joining such luminaries as Pete Brown, Jim Dent, Lee Elder, Gary Player, Ted Rhodes, and Jim Thorpe.

MIKE STEVENS, TAMPA, FLORIDA
Mike is a three-time National Hickory champion and founder of the United States Pro Hickory Championship, held every year in Tampa. A noted historian of the game, Mike started playing exclusively with hickory-shafted clubs around 2006, and uses them exclusively, even in tournaments against players using modern equipment. He also serves as the Southeast Region director for the USGTF.

DAVID VAUGHT, OCEANSIDE, CALIFORNIA
David is consistently ranked as one of the USGTF's top teaching professionals and is also a recognized expert clubfitter and builder. David has overcome personal tragedy in his life, including the loss of several family members in automobile accidents over the years, to forge a career of exemplary service to his students and the USGTF.

HERB "TURK" WALKER, DAYTON, OHIO (Deceased)
Turk, also known as Coach Walker, was inducted into the African-American Golfers Hall of Fame in 2011. Turk was a longtime USGTF member, having been originally certified in Florida in 1996. Turk, played and taught golf for over 40 years,
served as an assistant coach for the University of Dayton golf team and wrote many golf columns for various publications. He also mentored and gave time to many young people over the years in the Dayton area.

THOMAS T WARTELLE, WASHINGTON, LOUISIANA
Thomas is the executive director of the World Golf Teachers Federation, which is fitting for this experienced globetrotter. No one in the history of golf has traveled more miles and visited so many places worldwide in teaching and certifying golf teaching professionals for various WGTF entities. Thomas' thirst for learning and excellence is second to none. He is also the author of the USGTF book, Golf Drills for Teaching Professionals. Thomas is a tremendous self-made golfer, and regularly competes in the US and World Golf Teachers Cups.

ROBERT WYATT JR., FORT PIERCE, FLORIDA
Bob has been with the USGTF since the very first class was held in September 1989, and his devotion to the USGTF is legendary, having taught at well over 200 certification courses during his career. He was mentored by the great Bob Toski, and the lessons he learned have served him well throughout his tenure with the USGTF.