The Technology of Teaching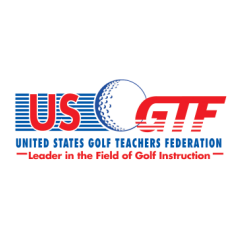 It has been a couple of years since I've had the privilege of gracing the pages of Golf Teaching Pro magazine. I hope all its readers share my sentiments as to how it has evolved into a wonderfully thorough and informative publication.
As teachers and coaches we must consider evolving our skills by expanding our repertoire of tools and resources from with which to work. Technology obviously falls under the wide umbrella of resources at our disposal. Technology is paramount to a teacher's and student's success. Technology is underused, overused and misused. Technology is complex and simple. Technology is effective and ineffective. Technology is a pro and a con. Technology is all of these things. Most importantly, technology properly exploited, bridges the communication gap between teacher and pupil.
DEFINITION AND VIABILITY
The term technology is often misunderstood. A proper definition is "the discipline dealing with the art or science of applying scientific knowledge to practical problems." Excuse me while I paraphrase for a moment. "Analysis by Harvey Penick or David Leadbetter upon examining video of a student's golf swing." What I'm saying is that technology for all practical purposes in golf instruction is the use of electronic, digital and computerized systems. How the information derived from these systems is translated to the student depends on the approach of the teacher.
The decision to introduce technology or a new technology as an integral part of an instructional curriculum is an important one. However if you are serious about teaching the game in this day and age there is absolutely no excuse to not use technology of any sort. Put bluntly, if a student regardless of skill level is not given the opportunity to view his or her motion through use of video, you are not fulfilling your role as a teacher. I know some of you are saying, "I don't need to see a video to understand the issues in a student's swing. A beginner doesn't need to see his swing, he won't understand what he is looking at anyway." Wrong. Humans are visually oriented creatures. Neurology explains how images processed by the visual cortex are stored quicker and retained longer in the long-term memory. It is easier to show someone the beauty of a sunset than to describe it to them. If you are presently not using a video camera to compliment your skills as a teacher, perhaps knowing that Ben Hogan believed he would have achieved excellence ten years earlier than he did with the use of one, will convince you.
Determining the viability of a particular technological system for a facility can be based on two criteria: research & commitment.
Researching Equipment – Choosing a technology for teaching golf can be overwhelming in terms of the variety of systems available and spectrum of price ranges. Without going into detail about these systems I would like to clarify how equipment falls under three categories.
Image capturing – We want to capture an image in motion. As previously discussed a video camera is a prerequisite. Basic requirements should be: • Digital (for use with a computer) • Minimum of 1/4000 shutter speed (for higher swing speeds) • A capture card to store pictures (creating a brochure, cataloguing drills, useful with certain software programs…)
Analyzing – Can be done manually, electronically or computer based
Manually • Showing the motion of the student directly from the LCD screen of the camera with use of a remote • Connecting the camera to a T.V. and drawing lines directly on the screen with dry erase markers
Electronically • Using a sketch pad connected to T.V. or professional monitors • Using microphone for voice over analysis of student's motion
Computer based • By various software programs designed to analyze motion
Computerization – Obviously a computer is necessary to operate an analysis software. Typically the base minimum of 300 MHz and 64 Megs of ram are what is required to operate these types of software. For the computer illiterate like myself a Pentium II will fulfill this role. However there are elaborate computerized systems that may or may not merit their cost depending on your needs.
Researching all avenues – You have done your homework. Your knowledge of cameras, motion analysis options and computerized systems are sound. You are ready to commit to a purchase or are you? There are many important questions still to be asked.
1. Is teaching my primary or major revenue source?
2. Do I have the type of clientele who are active lesson takers?
3. Have my clients made reference to witnessing similar systems in place elsewhere?
4. Is my teaching facility or club considered to be "upscale"?
5. Is my clientele accustomed to paying more for quality?
6. Will this technology enhance the image of my school?
7. Will the cost of this technology merit it's value by increasing revenue?
8. Is the system user friendly?
9. Can I afford to buy the system?
10. Can I afford to not buy the system?
These are but a sampling of questions to be asked. However if you can answer yes to a couple of the preceding questions (except # 10), something other than purchasing only a video camera is up for consideration.
Commitment – There is only one commitment required by a teacher to determine if a technology is a viable option for his business. A commitment to believing in the system purchased. With such a commitment a teacher will use the technology on a regular basis for the benefit of his student's progress. Improvement by a student helps deem the technology viable and at the same time creates the opportunity for business growth through word of mouth of the teacher's successes.
HOW TO USE TECHNOLOGY
As mentioned near the beginning of this article, the way a student interprets what is being presented depends on the approach of the teacher. Actually, a teacher worth his weight in gold adapts to the learning style of his student in order to allow for a proper interpretation. This certainly applies to the use of technology. The following is a list of the DO's & DON'TS of using technology:
Do's
Don'ts
Learn all details of how electronic & digital equipment plus software & computers work
Learn how to properly film students (camera angle, camera height, direction of sun… )
Learn how to analyze a motion
Learn how to analyze a motion in less than ten minutes
Use technology as an extra set of eyes Allow lesson fees to include technology
Realize technology is a tool to enhance your skills, not define them
Use technology as a substitute teacher (every lesson, the duration of a lesson…)
Expect technology to make up for a lack of knowledge
Allow technology to dissipate your creativity as a teacher (i.e. becoming too analytical)
Fortunately I have had the opportunity to work with most of the advanced technological systems on the market (and some that aren't yet available) designed to assist golf learning. In terms of better understanding what can be involved in teaching with technology, I hope I have offered some insight for those of you aspiring to offer a complete array of skills and tools from which your students will bear fruit. It would be a pleasure to hear from anyone seriously interested in learning more about these options. Although my primary business is teaching the game of golf to people of all levels, my company The Golfologist acts as a consultant for some of the finest software programs available in the golf industry. Please feel free to contact me at 1-866-664-2050 or 1-866-377-8989 or on the web at www.capture-action.ca. Wishing everyone a prosperous 2003 season.