THE PLAYING LESSON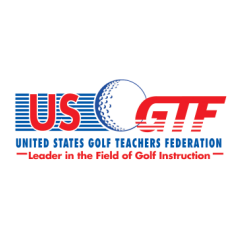 There are literally hundreds of ways to waste shots on the golf course. For most amateur players, a faulty golf swing is the most costly, and certainly the most obvious. A reverse pivot, a cast of the club, a lateral slide, a straightened spine – you name it, you've seen it – and you know the types of numbers that players will post if they have major swing "issues."
Often overlooked, however, is a golfer's ability to PLAY the game. In fact, nearly all amateur players (good and bad) fall victim – and lose a number of shots per round – to poor course management. The remedy? The playing lesson – one of the most underused tools in teaching the game of golf.
Unfortunately, as most teaching pros agree, there are some difficulties and drawbacks with playing lessons. Golf courses are often busy, and getting the time and space to use a course for this purpose can be challenging. Understandably, most pros are limited to when and where a playing lesson can be done. Non-peak times – early mornings and late evenings – are often the only solution.
"I give a couple of playing lessons a month," says Calgary golf pro Terry Carter. "I've found it works best to drive out to a quiet country course in the evening with the student. I've got one or two courses where arrangements can easily be made, and the students always enjoy the outing. Plus, it's a great way to build a long-lasting relationship with a student."
Other golf pros rarely give playing lessons.
"Just three or four a year," says pro Darren Gallagher. "With a busy lesson schedule, I simply don't have time to do a lot of playing lessons. But, I really enjoy them. When I do one, though, it's almost always later in the evening when the course has cleared out."
Obviously, the quieter the course, the better it will be for both instructor and student.
"The purpose of a playing lesson is to thoroughly work through situations, strategies, lies, and so on. You've simply got to have the space to work," says Gallagher.
So when the time and space are there, what exactly should a playing lesson look like? What should be dealt with, talked about? What shouldn't be dealt with? Not surprisingly, there are plenty of consistencies in how pros handle their playing lessons.
Almost every pro agrees that the number one priority of a playing lesson is to talk strategy. "I can't believe how many times I see amateur players try shots that simply don't make sense," says Carter. "During a playing lesson (almost always nine holes), I spend a fair amount of time talking to the student about the layout of the particular hole and what the architect has provided in the way of options. Discussing things like good and bad angles, for example, is something most golfers never think of. But, clearly, golfers have to try shots that make sense, that are doable for players at their level."
From there, Carter likes to discuss things like pre-shot routines, playing to percentages, wind analysis, club selection, and when it makes sense to gamble. Things like visualization, pin positions, where to "miss it," rules and etiquette, how to use the teeing area to your advantage, and patience are also topics that often come up during a playing lesson.
As far as what not to teach, the resounding response from most pros is to stay away from dealing with swing mechanics during a playing lesson.
"Power, swing tendencies, and the student's natural ball flight are relevant to shot selection," says Carter, "but, in my opinion, you really want to stay away from getting too involved in tinkering with golf swings. It really isn't the time and place for that. The driving range is where you want to dissect swings and work on specific problems."
So, why don't golf pros give more playing lessons? Why don't students request more of them? After all, for many of them, it could be the missing link that will take their game to the next level.
"I truly think most golf pros would rather just stay on the lesson tee," says Gallagher. "And, from what I've seen, many pros do little in the way of promoting playing lessons with their students."
Clearly there is plenty of valuable insight that can be passed along to students during a playing lesson. And, there are many pros who enjoy the challenge of giving compelling, thought-provoking playing lessons.
"After all," says Gallagher, "golf is a thinking game. And knowing how to really PLAY is a way for golfers of any skill level to get more enjoyment out of the game."