Teaching and Playing Golf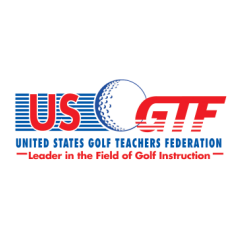 One of the frequent questions we hear at certification courses is, "Does membership in the USGTF mean I forfeit my amateur status?" The USGA's Donna Mummert, in a letter dated April 4, 2006, stated that, "An amateur may be a member of the USGTF without forfeiting his amateur status." She goes on to write that any member who identifies himself as a professional or accepts compensation for teaching also loses his amateur status.
You might be surprised to learn that the USGTF is responsible for one major change in the USGA's Rules of Amateur Status. Previously, one section mentioned that membership in "any organization of golf professionals" constituted a violation of amateur status. Strictly read, this included the USGTF – although the USGA did render a decision prior to Mummert's letter that membership in the USGTF did not constitute a violation. Now, the provision states that membership in any "Professional Golfers' Association" forfeits amateur status.
Interestingly, a recent Decision reads as follows: "Q: May an amateur golfer hold or retain membership of a Professional Golfers' Association in a category of membership limited to amateur golfers? A. Yes."
The USGTF diploma uses the phrase "Certified Golf Teaching Professional." Fully-certified USGTF members who wish to retain their amateur status may not display this diploma in a public setting, although it is okay to do so in a private setting. For those who wish to remain as an amateur but would like to display a diploma in public, the USGTF provides a diploma from the National Golf Teachers Federation, the amateur division of the USGTF, which uses the phrase "Certified Golf Teacher."
When it comes to playing golf for money, there is still a lot of confusion among the golfing public about what constitutes a violation of amateur status. Many people think that it's okay to play for tournament prize money as long as first place is $750 or less. This belief is false. It doesn't matter what the amount of first-place prize money is. If a golfer plays in a tournament that offers prize money, that golfer loses his amateur status, unless he declares beforehand he waives his right to accept prize money. What is acceptable is to play for merchandise certificates or prizes whose retail value does not exceed $750.
Gambling does not constitute a violation of amateur status, which means that players may play for any amount of prize money in such a setting. The distinction between a tournament and a gambling event can be blurred, but in general, if the competition is not open to the public, the participants generally know each other, and the source of the prize money is advanced by the players themselves, it is considered a gambling event and not a tournament.
The USGA has, in recent years, made an exception for a hole-inone prize. A famous happening occurred in 1992 when PGA Tour player Jason Bohn, then a member of the University of Alabama golf team, made a hole-in-one for a $1 million prize. By accepting the money, Bohn lost his amateur status. Today, such an occurrence would not cause the golfer to lose his amateur status. However, that exception is only for a hole-inone. A golfer who accepts a prize in excess of $750 for closest to the hole, for example, would lose his amateur status. This would also apply to long drives and other such contests.
For more information on the USGA Rules of Amateur Status, please visit www.usga.org.