Playing Psychology from the Pros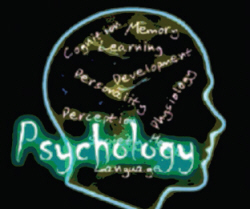 Former PGA Tour players Dick Mast, Dave Rummells and Jim Chancey, along with PGA Tour and Champions Tour legend Jim Thorpe, recently shared their insights with several USGTF members into the psychology of playing the game at a high level.
Mast played full- or part-time on the PGA Tour from 1972 to 2001, and full-time on the Champions tour from 2002 to 2007. He is currently conditionally exempt on the Champions Tour. When asked if he ever had negative thoughts over the ball such as, "Don't hit it there," Mast replied, "Yes, but the key is to turn it around. Ask yourself, 'Okay, where DO you want to hit it, then?' and plan your shot accordingly."
Rummells played the PGA Tour full-time for 12 years, and Chancey was formerly exempt on both the PGA and Champions Tours. They said that over the ball, they never wonder about where it's going, that they trusted their pre-shot preparation and simply executed the shot.
Thorpe, winner of 3 PGA Tour events and 13 Champions Tour events, noted that some players don't trust themselves and/or their swings down the stretch. He said in those situations, you can't worry about where the ball is going; you just have to get up there and trust your swing, and whatever happens, happens.
These golfers all shared their insights at the recently completed Caribbean Connections Pro-Am in Tobago.