NEWS FROM SOUTH TYROL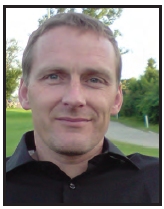 We have been a member of the WGTF for more than a year now, and our training courses will begin shortly. Due to the excellent infrastructure of the World Golf Teachers Federation, we have the opportunity to ensure a high level of education for all participants. There are not as many golf courses in Europe as there are in the United States. For example, there are 200 courses in Italy and seven in South Tyrol for a combined population of 60 million. However, this is a great opportunity for us. We will set a good example in acting ethically, so we are in communication with other countries to share our knowledge and give support to each other. We are in the process of gathering many industry partners such as Vitallo.com. With their functional golf shoes, they underline a basic holistic approach in the STGTF. They will also play an educational role in "health and golf" as part of our training program.
We have also found an investment company who will promote the opportunity to play professional golf for our promising players. We look forward to developing these players, especially through our training concept.
To all national associations, I wish success, enjoyment, health, and good luck in your operations for 2013.