Let Me Give You A Tip
So there I was, putting my mind into neutral as we embarked on a day fishing trip off the coast of Costa Rica. I was brought back to the present as I took note of a small but neatly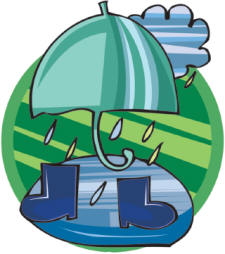 printed sign on the bulkhead: "Tipping is a primary source of the Captain's and Mate's income. 15% to 20% of the total cost of the charter is customary. Please be generous. Thank You." There was no mistaking the directive on the bulkhead. We were treated well, and at the end of the trip we did what was expected.
My friend Jim had a different experience when he and a friend visited a big-name golf resort on the west coast of the USA. As he related his experience to me, he was still upset by the fact that from the time they pulled up to the bag drop, every time they came into contact with someone helping them get from the car to the first tee, a hand was out for a gratuity. It appeared that a very large chap with an imposing presence was the person in charge of the front end and all the staff working there. Jim did finally relax a bit, and with a small laugh related their attempt to exit the resort on their own. After finishing the last hole, they drove their cart directly to the parking lot and were in the process of loading their clubs into the back of their van when the Big Guy zipped around the corner in his own cart. Big Guy gave them a big smile, ambled over and, grabbing their clubs, said in a slow drawl, "Let the daddy do ya one more time."
Should golf teaching pros expect tips? I know that I have put a healthy gratuity into the hands of some of the pros I have taken lessons with. One person I tipped was a friend of mine, and I knew he only earned a portion of what I paid for the lesson. I have been in another situation where I took lessons from the pros at the resort where I have a membership. The lessons were okay, not outstanding. The pros at the resort taught lessons in their spare time and got to keep the full amount I paid for the lesson. I felt pressured into passing on a gratuity, as word gets around in this resort, and I did not want to be labeled a cheap sort.
So, should teaching pros be in line for tips? I do not have the answer and there may not be one. Many people simply do not tip out of the conviction they are paying a good dollar for what they purchased and they expect good service for that. Other folks are simply just in the habit of always tipping. Whichever the case, it is not a healthy thought on the part of the pro to count on a tip as a given. You may very well be the recipient of the old favorite: you want a tip, I will give you a tip. Don't bet on the horses. Want another tip? Wear your galoshes in the rain!