Lesson Rates from Around the World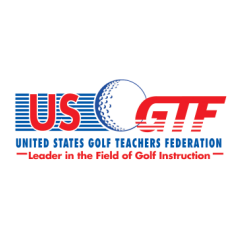 To a certain extent, the slowdown of the world's economy has affected many of us in the golf industry, but not to the degree of some businesses. It seems people still want to get out and enjoy themselves recreationally, so most of us are lucky in that regard.
As golf teaching professionals, we can still make a very handsome living if we get into the right situation. In the United States, it's not uncommon for some full-time teachers in bigger cities to work a full eight-hour a day, earning $50-100 per hour. Even part-time teaching, where someone might teach 2-4 hours per day, can bring good revenue.
In the USA, teaching fees vary considerably, depending upon the area and reputation of the teacher. Most big-name teachers in the United States command $150 and more per hour, and the elites like Butch Harmon and David Leadbetter charge thousands of dollars per hour with no shortage of takers.
The average one-hour lesson fee in both the United States and Canada is probably somewhere in the $60 range, with 30-minute sessions going for around $35. Lessons at the low end of the pay spectrum are in the $35 per hour category – still very good pay for most industries.
Worldwide, there is also great variability in the lesson market. A check of the Internet shows onehour lessons in the United Kingdom going from £38 (US $63) to £80 (US $132). Nine-hole playing lessons can be had for as little as £76 to as much as £200 and more.
In Hong Kong, a normal lesson rate might be in the HK $500 range (US $65). This would apply to both driving ranges and golf courses.
Australia has a healthy range of lesson fees. An Internet search showed half-hour lessons for as little as AUS $28 (US $22) to around AUS $60 (US $48). Lessons at even the most posh Mexican golf resorts run in the range of US $35-55.
India seems to be the home of bargain lessons. Lessons range from 250 rupees to 500 rupees per hour – $5-10 in US currency.
Price isn't always the determining factor in the quality of a lesson. Some of the most successful and talented teachers charge only a nominal fee. The late Harvey Penick charged just $5 for years, and finally upped his fee only at the strong urging of his home course, the Austin Country Club.
And yes, some people who pay all those thousands of dollars to spend an hour in the company of one of today's gurus will come away certainly with a slimmer wallet and hopefully an improved golf game.