Honored Master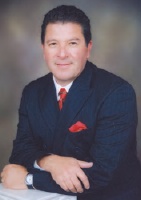 An amazing thing happened on the way to becoming a Master Golf Teaching Professional. The first thing I found out is that we are more than just golf instructors; we influence in so many ways.
I received a letter from a retiree, and every sentence started with, "If it wasn't for you, I would not have played golf," "If it wasn't for you, I would not have had the courage to tee it up with the ladies group," "If it wasn't for you, I would never have been able to travel and play with my husband." The letter continued like this, "If it wasn't," "If it wasn't," and on and on.
I was so pleased that I could make a difference in someone's life like this, so I am passionate when I teach the USGTF certification courses, imparting the knowledge that has been imparted to me, and imparting information that I have come up with by trial and error.
We are more than just golf coaches. I received a letter from a gentleman from Belgium, asking me for tutelage of his 14-year-old son, who loves golf. His final sentence in our contract was, "I hope that you can be a good influence for his future."
I take my job very seriously, but I build friendships along the way. I am so pleased with not only my teaching, but the people I have met in my journey, students and teachers alike. I have just completed another championship year of coaching girls high school golf. I have written a few books. Three have been edited, and one of those, Kindergarten Golf, is out there in publishing land, ready to be picked up and also endorsed by famous writer, author and agent John Andrisani. It was he who gave me the motivation to write my own manual, The Perez Principle, and a book called Charlie, The Boy Who Inspired His Family and Friends to Play Golf. I am currently writing two books, The Power of the Inner Circle, and The Dream Of Shooting Under Par.
This was something I have accomplished, and for which I am so grateful. I can teach anyone, at any age. I taught a 7-year-old, and now I coach every one this way. Once you learn how to do it, golf is a lot more fun.
Winning the USGTF Senior Division championship in 2008 was a great accomplishment in Albuquerque, New Mexico, for me. I am preparing for Champions Tour Q-school at the end of year. I have sought the help of Wire to Win author David Breslow, the peek performance consultant, and also in my corner is Canadian Melody Robinson, a Level III instructor, to strengthen, train, and condition me. She will also caddie at the US Senior Open qualifier for me.
I have always pursued the best and I am living the dream. I know that I still have a lot to accomplish, and I'm just getting started. I would love to thank my parents for their compassion that they bestowed on me and my older brother Joe, who started me in the pursuit and quest in this beautiful journey, and Melody for her love. I also am thankful for the dedication of Geoff Bryant, because without his struggle I may never have had the opportunity to enjoy this great success. Thank you to all.