Course Attitude Equals Course Results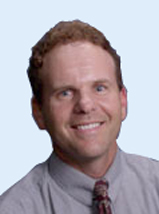 Magic struck twice at TPC Four Seasons Resort at Irving, Texas. Once, when Steven Bowditch married his lovely wife, Amanda, and stayed there for their honeymoon. And then again when Bowditch shot an amazing 64 during the final round to win the AT&T Byron Nelson event.
Is it coincidence that those two events happened for Bowditch at the same location?
I think not. This is much more than a chance happening.
The TPC Four Seasons Resort provides positive thoughts and wonderful emotions to Steven Bowditch. Stepping on the first tee puts him into a comfort zone which allows his talent to shine, as we  saw during the final round.
This same mental game principle applies to your game and those of your students. There are some courses that you have had your best shots, as well as your best scores. Perhaps the course suits your eye and matches up with your style of play. This course continues to give you positive emotions and thoughts, and as a result, you continue to play well there. Jack Nicklaus and Phil Mickelson repeatedly state how much they love Augusta National, and because of that positive emotion, their record has been amazing at the Masters.
On the flip side, there are some courses in which you play poorly. Probably, you continue to recall your bad play on those courses, leading to negative thoughts and emotions. This creates the continuation of bad play for you. Lee Trevino, who is an all-time great, winning every major except the Masters, has stated that he and Augusta National were never a great fit. Perhaps if he felt the love for the course the way Jack and Phil do, his talent would have propelled him to a win there.
It is really that simple. You can convince yourself that you do not like a certain course, and that it does not fit your game. Or, you can tell yourself how much you like a course with its great layout and perfect greens. In this case, you will enjoy the course even more because you played so well.