China Teachers Cup Tournament A Success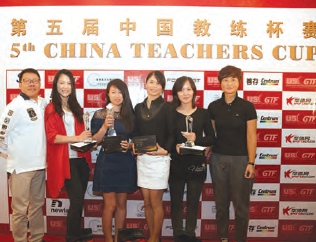 USGTF-China successfully hosted the 5th annual China Teachers Cup tournament on September 24 at Lake Hill Golf Club in Haining City, Zhejiang Province, which is about 150 km to the south of Shanghai. There was a signifi cant typhoon before the day of the tournament. We were lucky the typhoon moved inland to other cities on the day we had the competition. Due to the typhoon, the air and golf course were cleaned up and provided fresh air and wonderful weather and conditions for the competition.
The club is a mountainous golf course with two 18-hole courses named Dragon and Phoenix. We competed on the Dragon Course, which was 6,900 yards from blue tees and 6,500 yards from white tees. The long distance rendered a big challenge to most of the players. In addition, all the greens are uphill and elevated with huge guarding bunkers, which provided no chance of luck. Players had to hit every shot directly onto the green, but most of the time they couldn't hold the ball on the green due to serious undulations. This is really a tough and challenging golf course, where scoring is not easy.

Male members played from the blue tees with the champion, Chen Yun Lian, shooting a 70. Runners-up Eric Xie and Gary Yu both shot 74. Female members hit from the white tees, with champion Pauline Ji shooting a 75. Runner-up Nancy Shen shot 83 and Hu Xue shot 88 on this diffi cult course. Not bad at all!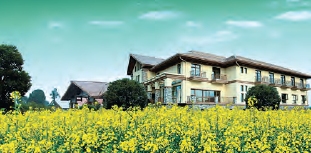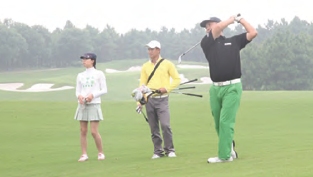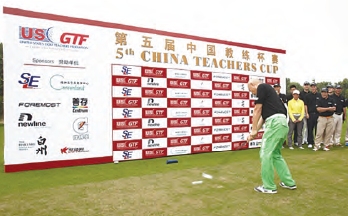 Over 130 players attended the event, with over 90 members and some 40 VIPs, sports reporters and journalists, representatives from golf associations and sponsors. Taiwanese golf ball manufacturer Foremost sponsored 240 boxes of 3- and 4-layer balls with one box to each player as a gift, plus 10 boxes as prize awards to the winners of each division. The event ended with a tremendous prize awards dinner. More than 50 percent of the attendees received a prize from drawings, including anti-UV short-sleeve wear, bottles of whisky and wine, SwingRites, wedges, putters, and iPads. All of them were extremely happy.