China Runs Away With Team Competition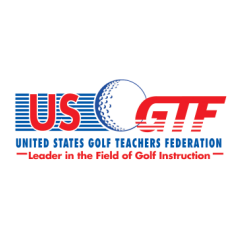 Sometimes, playing at home brings added pressures that cause the locals to fold. In the case of Team China at the 11th playing of the biennial World Golf Teachers Cup, not only did they shake off whatever pressure might have been present, they fed off it, romping to a 39-shot victory over runner-up Canada at Sun Island Resort Golf Club in Shanghai, China, this past October. The team of Li Fang Yie, Guo Bin Yu, Zhi Xue Li, Wen Fang Shi, Chun Ji, and Juan-Juan Liu opened with a first-round total of 392 in the play-6 count-5 format. Australia, with team members Craig Roberts, Des  Heffernan, Chin Chuang Chih, Aaron Southern, Craig Langby, and David Richardson were right behind at 402, and Team Canada, with team members Cesare Sisti, Vito Cisternino, Robert Choy, Gary Pouponneau, Xue Xiang Cao, and Hua Wei Li were next with 403, well within striking distance.
However, the second day proved to be the clincher, as China fi red a 374 to give no other team a chance. The title was the first for China in the team portion of the World Cup. Makoto Kitagawa provided Japan's first individual champion, shooting scores of 76-77-77 – 230 to win by three shots over China's Yu. Kitagawa took a 4-shot lead into the final round of the first World Cup individual championship to be played at 54 holes, and was able to stand strong the final round. The course played long and difficult, reflected in the higher-than-normal scores for this competition.
A second flight, Division B, was contested, and China's Liu took home first place with scores of 74-78-70 – 222 to defeat fellow countryman and teammate Ji by two. Both were tied going into the final round, and each turned in a stellar performance under the pressure.
The location and dates of the 12th biennial World Golf Teachers Cup will be announced in 2014.