Boosting Your Teaching Business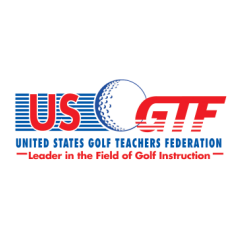 You've done it. You've passed the USGTF certification course, you get hired at a driving range or golf course as the head teaching professional, and you can't wait to get started.
You hang out your shingle and wait for the students to come… except that they don't come in the numbers you envisioned. What's going on here?
There are certain locations where all you have to do is hang out the proverbial shingle and students will come. If you are teaching at such a place, you are fortunate. However, most teachers will have to pursue students to maximize their lesson revenue.
The most obvious place to start is with the hometown newspaper. Most of them have a golf column in the sports section. Contact the golf writer and let him or her know that you are now a teaching professional at your facility, and see if the writer will do a story about you. Almost all will, as they often have to search for content for their columns. If you offer the writer a free lesson, you may just get a very detailed and glowing review.
Summer junior camps and clinics often produce great revenue. Depending on where you're at, in terms of region or facility, you can earn a much greater amount doing camps than regular individual lessons. For example, if you offer a three-day junior camp from 9 AM – 12 noon, charge $150 and get 10 kids, you just earned $1,500 for nine hours of your time. Even if you pay an assistant $100 per day to help you, that's still a pretty good hourly rate you just earned.
To promote your junior camps, drop off some brochures at area schools. The administrators will be glad to pass them on to their students.
Adult clinics can also deliver added revenue. Twenty dollars for a one-hour clinic is not unreasonable in many areas, and just 10 people produce $200 for that one hour of your time. Unlike junior camps, a clinic ratio of 10 students per teacher is not out of line. Clinics are not fullblown lessons.
If there is a charity scramble event in your area, show up with your video equipment and offer a free five-minute swing analysis. The analysis should involve detection of the main error with a comment along the lines of, "You need to fix that." At that point hand them your card and tell them you are available for lessons.
Area companies sometimes put out a monthly or quarterly employee bulletin. Advertise in these. Giving a talk to a civic group can pay dividends, too.
Finally, there is nothing wrong with introducing yourself to people on the lesson tee. Some teachers like to offer a quick free tip, but if your tip works, then there is no point in taking a paid lesson from you. Just let them know who you are and hand them a business card, while perhaps asking them some questions about themselves. Don't sell yourself too hard when using this technique.
There are many ways to drum up teaching business, too many to list in the scope of this article. The above suggestions have all been utilized successfully in the real world. Take action beyond just waiting for students to come, and you should find yourself with more business.