Are New Drivers Getting Better?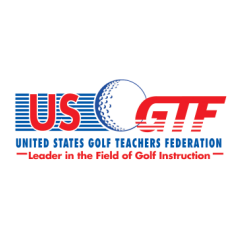 Greetings and Happy New Year! In the last issue of Golf Teaching Pro magazine, I wrote about golf driver technologies. I explained what
I call my "Water Hose" analogy about launch angle, ball speed and spin rates in the new drivers. If you don't have a new driver, or know what your launch angle, ball speed and spin rates are then you're giving up 20-30 yards.
The object is to hit the new drivers high, with low spin rates to create maximum carry distance with maximum ground roll.
In 2004 there are two new technologies that are going to attempt to push-the-envelop again, to optimize driver launch angles and spin rates.
Callaway and Mizuno already have their new drivers out for 2004. Each new club promotes a composite material for the top and back of the golf club.
This material resembles graphite in look, but is lighter and stronger then titanium.
Company's claim that by removing the weight off the top of the club, more weight can be added to the rear of the club making the club more stable and providing more optimum launch angles and spin rates.
By replacing titanium with this composite material Callaway's new driver called "Fusion" moves over 50 grams of weight from the top of the club to the back of the club.
In Stuart, Florida where I work, we have noticed that the Callaway "Fusion" is dramatically more stable in our launch monitor testing programs.
I operate two indoor high tech club-testing studios at Golf Gear, a well-established retail store that sells all the top line equipment. The new Callaway driver, which just hit the store shelves in early December, has already proven to be a very accurate and popular club. Mizuno, which has a similar technology, has also been impressive in our in house testing. Only time will tell if this technology will live up to its promise of more forgiveness with an increase in launch and spin relationships.
Speaking of launch and spin relationships, did you know that when drivers are tested by the USGA for C.O.R. that all clubs are tested at 109 mph. The reason why that number is interesting is that most players swing 85-95 mph.
Every year I test 200-300 players with a launch monitor, swing analysis and shaft load sensors, more players need to increase club head speed to take advantage of the new technologies.
Well, that might be changing.
In 2004 there are going to be new double-face drivers on the market.
Double Face? Yes, that's right, a thin double face, where contact is made on a driver.
Why? Well, the double face increases the C.O.R. of a club at lower club head speeds. Thus, if you swing 75 mph with a double face driver, your golf ball will leave the club-face faster then what is allowed by the USGA.
Sounds, silly, but for someone who needs more distance this technology could be a very big deal. These new clubs are still legal for tournament play because they pass the USGA testing at 109 mph, but for the average players, these clubs could put another 10 yards on their drives.
So where is this all going! Well for many of us who don't have trouble, yet, in generating club head speed, nowhere. But for many players, who are getting older, this could be very important.
I tell people everyday, that technology is good for golf because it is keeping people in the game longer, and making the game easier for new players.
The worst thing that could happen is that players as they get older stop enjoying the game or stop playing because of losing distance.
If you have any students, who are looking for more distance, let them know about the double face drivers, and make sure to tell them to get their launch angle, ball speed and spin rates checked to make sure they are using the right driver.
USGTF Level IV Master Teaching Professional and PGA Class "A" Professional Arlen Bento is a club fitting expert and teaching professional at Golf Gear in Stuart, Florida. He owns and operates the Ability Golf Academy in Palm City and sells ASTAR computer video systems and launch monitor systems. Arlen is the National Director of the Professional Club Fitting Association and is a Wilson Golf National Dyna-Fit Trainer and Advisory Professional. For comments of questions please contact Arlen at info@abjgolfsales.com or visit his website at www.abjgolfsales.com.