African-Americans and Discrimination in Golf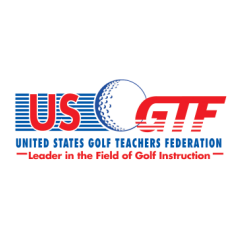 Tiger Woods is, of course, the most famous minority golfer in history. Both black and Asian, Woods serves as a source of inspiration for many people of all colors throughout the world.
Although he faced a few challenges because of his race while growing up, for the most part Woods had smooth sailing in that regard, as well as in his quest to become the greatest golfer of all time. He could always find a place that would allow him to play or practice; he could always enter junior tournaments without fearing he'd be turned away; and, when it came time to tee it up on golf's biggest stage, the PGA Tour, he was welcomed with open arms.
Black golfers who came before Woods did not have such smooth sailing. Finding places to practice and play were always a challenge. Playing in tournaments operated by the PGA of America? Forget it. There was a "Caucasians-only" clause in the PGA's constitution that barred black golfers from competing.
The history of African-American golfers attempting to compete at the highest level is perhaps the saddest chapter in our great game. Men like Teddy Rhodes, Bill Spiller, and Charlie Sifford were denied the opportunity to play while at the height of their games. Only as late as 1961 did the PGA rescind its Caucasians-only clause, which finally allowed black golfers to play
regularly on the tour.
Prior to 1961, some tournaments that were not affiliated with the PGA of America did allow black players to compete. John Shippen, Jr. became the fi rst African-American to play in the US Open, in 1896. Players such as Rhodes and Spiller competed in the Los Angeles Open in the 1940's and a few other events, because those tournaments would not sign the standard PGA contract in effect at the time. Ann Gregory was the first black woman to compete in a USGA event when she teed it up in the 1956 US Women's Amateur at Meridian Hills Country Club in Indianapolis.
The United Golf Association was formed in 1926 by golf enthusiast Robert Hawkins as a way to give African-American golfers a chance to compete. All of the great black golfers of the time competed on this loosely-organized tour, which ironically did not discriminate. Whites were welcome to play if they so chose. The purses were meager and the course conditions were not always the best. Still, it gave black players a place to play and to hone their skills.
The highlight of the UGA's season was the National Negro Open. Normal first-place money in a UGA event might be $500, but it could hit $1,000 for the National Negro Open. Sifford won the event six times, including five straight from 1952-56.
The undoing of the PGA of America's Caucasian-only clause began in 1960 when Spiller caddied at Hillcrest Country Club in California for Harry Braverman. However, it's important to note Spiller's role prior to this.
In 1948, Spiller and Rhodes finished in the top 60 of the Los Angeles Open, and by tour regulations should have been allowed to play in the upcoming Richmond Open in Richmond, California. Once they arrived, however, they were informed they wouldn't be allowed to play because they were not PGA of America members. The catch, of course, is that they weren't allowed to be PGA of America members in the first place.
Rhodes was not the type to make waves, but Spiller was. He found an attorney, Jonathan Rowell, who filed suit on Spiller's and Rhodes' behalf against the PGA, mainly alleging they were denied making a living due to the PGA of America being a closed shop. The PGA's attorney convinced Rowell to drop the suit, saying that the PGA would no longer discriminate against black players. However, the PGA had an ace up its sleeve. For legal reasons, the PGA of America encouraged sponsors to begin calling their tournaments "Open Invitationals," which effectively kept these tournaments white-only, as black players were not invited.
In 1952, Joe Louis, the former great heavyweight boxing champion, was invited to play in the inaugural San Diego Open. Louis had become a somewhat accomplished amateur golfer by then. The organizers were hoping to attract attention to their new tournament, and were likely unaware of the Caucasians-only clause. They also invited Spiller and Eural Clark, a black southern California amateur, to try to qualify. Spiller was successful, but the PGA of America promptly barred both Louis and Spiller from competing.
Spiller notified Walter Winchell, one of the country's leading radio personalities, who reported on the goings-on to his audience. After a nationwide uproar, Louis was allowed to compete because he was an amateur. Realizing that they had a problem on their hands, the PGA that week announced that black golfers could compete as "approved entries" if they were invited.
During that round in 1960 when Spiller caddied for Braverman, the latter asked Spiller why he wasn't competing or teaching golf. Spiller explained the PGA's Caucasiansonly clause to Braverman, who urged Spiller to tell his story to California's attorney general, Stanley Mosk. Mosk promptly told the PGA of America that if it did not remove the Caucasians-only clause from its constitution, it would not be allowed to stage tournaments on California's public courses. When the PGA responded that it would hold its tournaments on private courses, Mosk said he would put a stop to that, too.
Mosk began informing other states' attorneys general about the situation, and they began to pressure the PGA, too. In 1961 the Caucasians-only clause was reluctantly dropped from the PGA of America's constitution.
Black players could now compete on the tournament circuit without restrictions, but many of the best players were past their primes. Sifford became the first to earn playing privileges and can be considered the first official black PGA Tour player. Pete Brown was the first African-American to win a PGA-sanctioned event when he captured the Waco Turner Open in 1964.
Spiller? He competed, but at age 48 was no longer at the top of his game. He fi nished 14th in the Labatt Open in Canada for his best showing.
By 1968, television revenues had increased tremendously from previous years, and the pros who competed wanted these revenues added to the purses. The PGA of America, though, continued to put these additional revenues into its general fund. With prominent golfers Jack Nicklaus and Arnold Palmer as part of a group of touring players unhappy with the PGA's stance, a breakaway group called the Association of Professional Golfers was formed. The rift between the APG and the PGA of America was eventually healed, and the Tournament Players Division of the PGA was formed, soon to be known as the PGA Tour, a completely separate entity from the PGA of America.
Around this time, a new generation of black golfers arrived on the scene, perhaps most notably Lee Elder. Elder won the 1974 Monsanto Open in Pensacola,  Florida, and that qualified him to play in the Masters the following year. Although black players such as Sifford and Brown had won PGA-sponsored events previously, Augusta National did not automatically invite tournament winners back then. Elder was very nervous teeing it up at Augusta National, but he fired a respectable 74 in the first round before missing the cut by four shots after a second round 78.
Jim Dent, Jim Thorpe, and Calvin Peete found some success on the PGA Tour, with Peete having the best record. He was arguably one of the five best players in the world in the early 1980's, winning 12 times from 1980-86.
As the 1980's gave way to a new decade, discrimination against black golfers reared its ugly head again in 1990, during the PGA Championship held at Shoal Creek Golf Club in Birmingham, Alabama. Asked why Shoal Creek didn't have any black members, owner Hall Thompson replied, "That just isn't done in Birmingham," along with several other controversial remarks. After a firestorm of negative publicity, including some television sponsors pulling their advertising, Thompson relented and admitted a black member that very week.
The year 1990 saw another discriminatory incident, this time involving a Jewish person, Henry Block of H & R Block fame. The Kansas City Country Club refused his application for admission because he was Jewish. This prompted Tom Watson, married to a Jewish woman at the time, to resign his lifelong membership in the club. Watson's stance was noble, because it caused deep friction between him and his father and friends. The country club eventually relented and Watson rejoined.
Today, as hard to believe as it may seem, Woods is the only player of African-American descent on the PGA Tour, and Tim O'Neal the only one on the Nationwide Tour. With the popularity of Woods, it would seem as if there would be more minorities playing professionally.
The problem, of course, is a different type of discrimination – that being one of money – as access is no longer a problem. The First Tee, started in 1997, introduces the game to kids of all colors, which is fine, but it doesn't address the problem of financing a professional career. As blacks still lag behind whites in the United States in terms of overall financial well-being, a career in professional golf is simply not possible for most accomplished black amateurs.
The PGA Tour doesn't help matters by charging $5,000 to go through its qualifying process (Q-school). Since there's no direct effect between a person's bank account and their skill level, to have this fee set so high seems unnecessary, at best. There's no reason the PGA Tour cannot set the entry fee at a reasonable level so anyone of adequate skill level can give it a try.
The Tour says it sets the fee high to discourage "unqualified" applicants from trying. So what? They'll just be weeded out, anyway. And, the Tour already has in place a requirement for entrants to have a letter from a professional that attests to the entrant's ability. Why isn't that good enough?
When it comes to teaching golf, historically African-Americans have been under-represented in that arena, too. When the PGA of America finally dropped its Caucasians-only clause, it opened the door for qualified black professionals to take club jobs. Still, there weren't that many who were able to break through that barrier.
With the Caucasian-only clause initially set in place by the PGA of America in 1943, the business of professional golf has operated since then on a certain set of principles, and therefore certain elements of these principles that were set in place can clearly be seen even today.
When the USGTF started in 1989, we noticed a fair share of African-American participants who sought certification, and continue to do so. We like to think that our welcoming attitude and atmosphere of inclusion have had something to do with that.
And, we have clearly benefited from the hundreds of African-Americans who have welcomed the opportunity to finally become Certified Golf Teaching Professionals®. Our most notable African-American members are Jimmy Garvin and the late Julius Richardson, both members of the African-American Golfers Hall of Fame. Richardson became the first, and so far only, black professional on Golf Magazine's Top 100 Teachers List. Garvin runs his Jimmy Garvin Legacy Foundation, which has as its mission "educating juniors using golf as the threshold to the future."
The main challenge today in getting more black players competing and teaching, as noted earlier, is financial. It takes a decent amount of money to buy a membership, pay for range balls, and compete in tournaments. Even if someone has no desire to become a playing professional but would like to teach, a certain skill level in playing is required, and that takes time and money. As black Americans slowly but surely close the income gap with white Americans, we are likely to see a gradual increase of minorities come into the professional ranks as players and teachers.
However, the PGA of America's program makes it difficult for many qualified people to become members. It can cost well over $7,000 for the cost of materials, class time, travel, and lodging. In addition, the program requires most people to take a low-paying job, often working over 70 hours per week. This is simply not feasible in today's economy for many to take this route. As a result, fine people with a myriad of business experience are being shut out of PGA of America membership by these financial and practical roadblocks.
Tiger Woods won't be the last player of African-American descent to have great success, but unless change takes place, it will be a few years before we see that next player emerge on the scene. Fortunately, the teaching arena continues to brighten somewhat more quickly. The USGTF will continue to do its part in providing a top-flight education for the next generation of golf teachers of all colors.